"We needed help with extending the default HubSpot CRM functions. We used HubBase to set up both our email marketing and transactional email systems in HubSpot. HubBase team went above and beyond to make sure the implementation worked well, even after the end of the project. I highly recommend this team to any startup!
Co-Founder | CEO at Office1
Web Development

We are experts at practical and useful design. Whenever we build anything for a client, we ensure that it not only looks good but that it's optimized so that you can stand out from the crowd. Part of our process includes providing our clients with several choices and tweaking until we reach a final product that works for your company.
"They gave me a bunch of options and directions," Bailey says. "And each direction was creative in its own sense, and also highly utilizable. Every option made sense. Sometimes designers can be really left-field and esoteric, but this was all practical. And it was already good design, and then we kept tweaking it and tweaking it. The graphic designer just took it and brought it to life."
Elevating The Aesthetics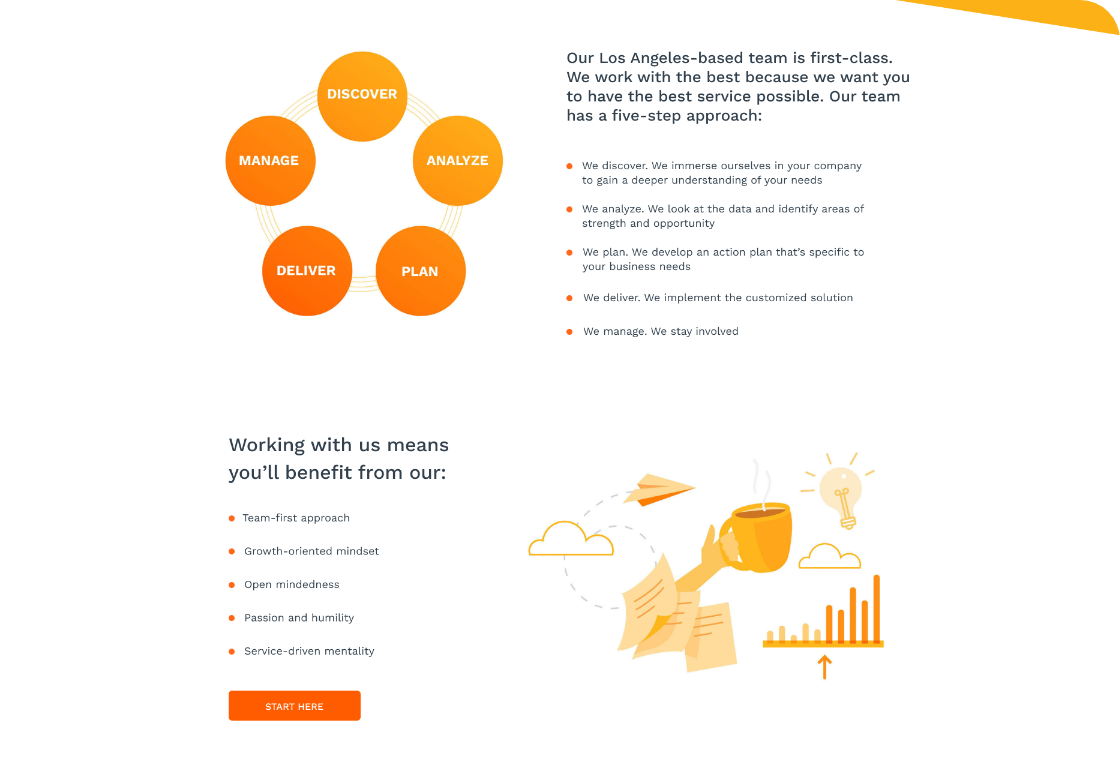 HubBase has expertise in helping companies create a visual look from scratch, but we can also elevate your already existing aesthetic. That was the case for Office1, a company that launched about 40 years ago.
"They reworked a concept that already existed and looked at it from a whole new lens," Bailey says. "They really knocked it out of the park."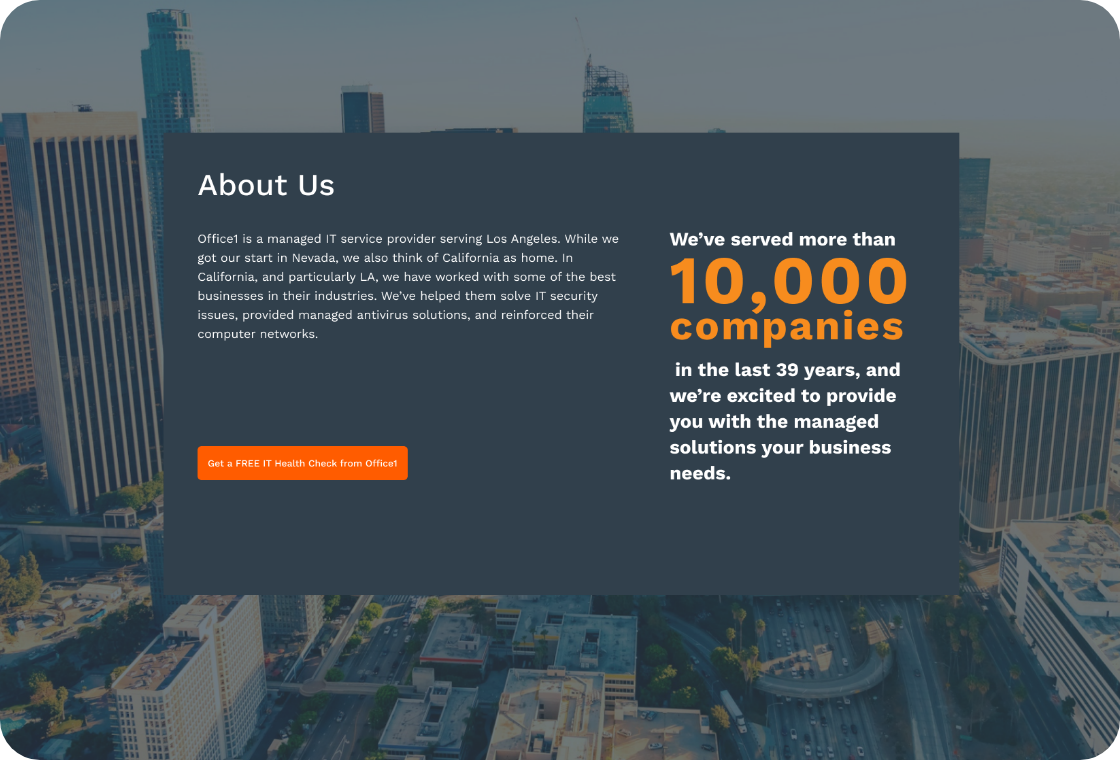 When we work together, we are responsive and transparent. We are easy to reach during work hours because we know that deadlines are important.
We also provide detailed information and actionable steps because we want our clients to be a part of every part of the process. "Creating something is a constant process of feedback and adjustment," Bailey says. "It helps that they are always on the Slack channel. I'm not afraid to throw something at HubBase. I know they will respond and handle it. They also provide clear next steps."
We know what elements are necessary for the success of your website, so as we work on your project, we provide feedback that will position you for success. "The feedback doesn't come unchecked, which I think is healthy," Bailey says. "HubBase will say, 'This is what we can actually do.' And, 'This probably won't look good.' So you're getting a very consulted rapport going. There were times when HubBase said, 'OK, doing this means you'll need one more template for this.' And I'd be like, 'Yeah, you're right.' They're very knowledgeable and because of that they're able to make adjustments."
At HubBase, we understand that a project may change over time. And we're ready to make alterations along the way. It's one reason that Office1 enjoyed working with us. "During this project, there were a lot of pivots," Bailey says. "They handled it and adjusted necessarily every single time."
Our goal is to exceed our clients' expectations, and it makes us feel proud when clients come back. "I like the way they work," Bailey says. "They offer clean design, and they are organized. So I asked them to do a new project."