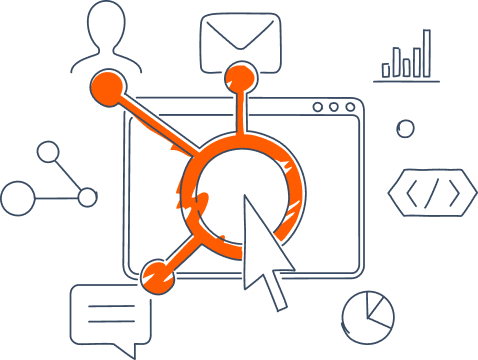 HubSpot Web Design and Development
Dynamic and dazzling. Customized or from templates. Responsive and easy to scale. We build them all on HubSpot.
Integrate Your Business Tools with HubSpot
Seamlessly integrate your tools and platforms with HubSpot. And if there's no existing app on the HubSpot Apps Marketplace, we can build a custom API integration.
From Our Customers
SentryOne
We needed help with adding advanced features in our HubSpot web framework. HubBase has been an outstanding extension of our team. They are reliable, flexible, and effective. I am always nervous outsourcing development work to an external partner but after working with HubBase team, I only wish that I would have found them sooner.
Marketing Manager | Digital Marketing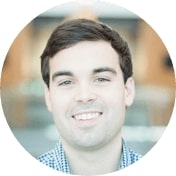 Mantra Health
We needed help with extending the default HubSpot CRM functions. We used HubBase to set up both our email marketing and transactional email systems in HubSpot. HubBase team went above and beyond to make sure the implementation worked well, even after the end of the project. I highly recommend this team to any startup!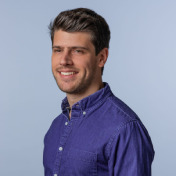 ALICE
HubBase has been our partner for all things HubSpot web development for 2 years. They deliver projects on time and with reliably good quality. It's a pleasure to work with them.

Vendr
We needed to redo our website and host it on HubSpot CMS. HubBase proved to be an excellent service provider. They have an innovative web development framework that ensures quality in the work they deliver. We know we can rely on HubBase's various competencies when we require quality web development work, which would facilitate our business success.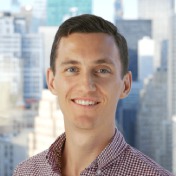 We're a small but tenacious team of HubSpot-certified and full-stack developers. For more than 8 years, we've been in the trenches with HubL. Our expertise lies in developing data-driven websites, HubSpot Custom Apps and custom API integrations, e-commerce functionality, and server-side script widgets.
You can install a plugin on your WordPress site. You have two options: deep and shallow. Learn more about why and how you can integrate WordPress with HubSpot in this blog post. And if you're looking to migrate your WordPress website to HubSpot CMS, we can do that, too.
We aim to make every website easy to manage and maintain for our clients. We understand that websites must be easy to change, which is why we believe in building highly customized sites that are dynamic, responsive, and scalable. Also, we use HubSpot Local CMS Development, which means we create your website with your workflow in mind.
We use HubSpot, HubL (HubSpot templating language), HTML, CSS, Javascript, Ajax, NodeJS, Python, and PHP.
With HubSpot, you get everything you need to establish your company's online presence, including:
All the

HubSpot CRM features

A library of professional, pre-built

website templates from the HubSpot Marketplace

The ability to embed lead-capturing forms to track leads and contacts
Custom emails to easily craft emails for lead follow-up
Mobile optimization to build pages that are easy to use on any device
Personalized, dynamic content that allows you to engage more visitors with personalization
SSL certification
Website analytics to monitor traffic, leads, user engagement, and content performance
SEO and content strategy to establish authority through inbound marketing
HubSpot is an all-inclusive platform where you can leverage marketing, sales, service, and operations. It's a more efficient, cost-effective, and scalable method than using multiple platforms. Learn why HubSpot is the best CMS for startups in this blog post.
With thousands of pre-designed templates and modules, you can find one that aligns with your unique business needs on the HubSpot Marketplace. Choose a template that works for you, and we can help you get your website up and running. Read more about when you should choose a template or a custom design in this blog post.
The HubSpot App Marketplace allows you to connect your website with other apps and platforms. The Marketplace includes a library of API integrations so you can link with tools such as Salesforce, Gmail, Zoho CRM, Mailchimp, and more. If there's a tool you need that is not available on the Marketplace, we can build a custom HubSpot API integration for you.
Even though certification from HubSpot Academy isn't required for someone to be highly skilled and proficient in the CMS, it does help. The courses and certification ensure that your developer is up-to-date on best practices for the CMS. Here's a complete guide on how to hire a HubSpot developer.
A developer can be highly knowledgeable on HubSpot without certification. However, going through the courses means your developer is up-to-date with the best practices and any new changes, so we always recommend using a HubSpot-certified developer. Here are more tips on where to find a HubSpot developer.