Customer Story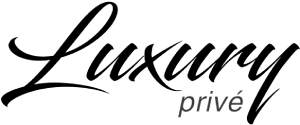 Services Provided:
- Shopify Development
- Integrations
- Cybersecurity
The Challenge
To perform at their best, Luxury Privé needed to extend their Shopify e-commerce store with a custom cloud-based intranet and multi-tenancy features. They set out to find a team that could meet tight deadlines and accommodate the needs of various companies—all while providing a cost-effective solution.
The Solution
Luxury Privé turned to HubBase because a positive past experience showed co-founder Nick Osborn that his team could get the results they needed.
The Result
A more functional website that Nick and his team could feel empowered to run on their own. And for those tougher-to-solve problems, Luxury Privé can turn to HubBase's developers.
Luxury Privé
Launched in 2019, Luxury Privé is a digital shopping event, where luxury brands can discreetly and efficiently sell their aged, discontinued, and stock-balanced inventory to employees and other invitees. The team behind Luxury Privé built their platform on Shopify, but in order to cater to their clients' needs, they needed more customizations. Enter: HubBase, web developers with more than 10 years of experience.
Luxury Prive wanted a private cloud-based intranet with an e-commerce feature. Shopify provides e-commerce but lacks the intranet feature; however, they offer robust tools for extending their out-of-the-box features.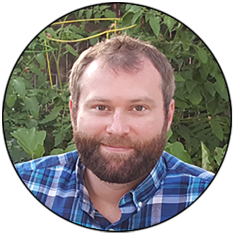 Nick Osborn,
Chief Technology Officer at Luxury Privé
Minnesota-born, Brooklyn-based Nick Osborn is the co-founder and Chief Technology Officer at Luxury Privé. After running a resale store for luxury watches, Nick started Luxury Privé with his business partners — who have many connections in the luxury space.
How It Started
Luxury Privé launched in late 2019, at the beginning of the COVID-19 pandemic. A few months into 2020, many parts of the world instated lockdowns. As such, in-person events became unfeasible because of safety restrictions. And brands had to look for different solutions to host events, such as sample sales. Moving to the digital world meant luxury brands needed to work with a company that could safely and effectively help them sell their older inventory. Nick and his co-founders, who have worked in the luxury industry for many years, rose to the challenge, but to truly excel, they needed help.
The Luxury Privé team chose Shopify to host their platform. However, to provide a unique shopping experience, they needed to add more functionality to their website. They wanted to accommodate their clients' requests, especially last-minute additions, without needing to bring on full-time developers. So Nick, who had worked with HubBase in the past, entrusted us to bring to life what they envisioned — a system that helped luxury companies protect their brand — and needed.
HubBase's engineers are experts in using Shopify's liquid templating system, developing custom Shopify themes and applications, and building advanced Javascript features.
"HubBase built a lot of the custom functionality around quotas, which was a big component," Nick says. "We limit the number of items people can purchase. If we're selling shoes and ready-to-wear, for example, we can limit somebody to two shoes and three of the same piece of clothing. People often buy stuff at a discount and then turn around and sell it at a very low price. That hurts the brand, and we were very conscious of that when building out Luxury Privé."
Another challenge was building multi-tenancy into Shopify, where Luxury Privé can use a single Shopify account to service more than one company. HubBase used a security and privacy-first approach to integrate a multi-tenant feature into Shopify. On top of helping Luxury Privé protect the integrity of different brands, HubBase has given Nick and his colleagues the support they need to thrive.
A Quick, Dependable Service
When Luxury Privé launched, they needed to move quickly to accommodate the brands who needed an alternative to in-person shopping events. While the team behind Luxury Privé started building their company in 2018, it didn't get rolling until 2019. Nick reached out to HubBase about four weeks before the launch of their first sale.
They have shown they are dependable and agile. When unexpected bugs come up, HubBase has routinely addressed them within 24 hours.
HubBase has also helped with last-minute issues. "They have shown they are dependable and agile," Nick adds. "When unexpected bugs come up, HubBase has routinely addressed them within 24 hours." One time, about 48 hours before a launch, Nick added a third-party app that broke some of the custom coding. "It was an urgent situation," he says. "I reached out to HubBase on Slack, and they asked, 'Did you just add this app?' And I was like, 'Damn it. Yes, I did.' They were able to fix it, and everything went smoothly. There's been a couple of times like that where I've had a little bit of a panic, but they came to the rescue."
An empowered team
While Nick knew he needed to hire developers to help him with back-end functionality, he also wanted the ability to run sales on his own. "That was really important to me, being able to run the sales without needing them," he says. "They built out everything with many fields to give me that flexibility. I don't need to know any custom code — as long as the customer doesn't ask for additional requests or functionality features. They built it in a way where I can utilize all the functionality without needing further development features."
Shopify offers a CMS feature that allows their customers to manage the content of the e-commerce platform. However, leveraging the power of the Shopify CMS feature requires creativity and a good grasp of the tools and techniques Shopify offers to customers. HubBase adopted a clever approach where they built an application that enhances the core CMS features of Shopify and gives Luxury Privé the ability to manage their content without needing to write any code, a custom 'no-code' solution.
HubBase built everything to give me that flexibility to manage the store on my own. I don't need to know any custom code – they built it in a way where I can utilize all the functionality without needing further development features.
An affordable solution
Luxury Privé is a side gig, so Nick needed to hire a team on an ad-hoc basis. And he needed them to work within his budget. HubBase fit the bill. "When it comes to web development, affordability is a big hurdle," he says. "HubBase worked for me, and that's very important, especially for smaller businesses like mine. I am able to get true expertise at an affordable price."
That's where expertise and experience come into play. Due to many years of experience with Shopify, HubBase has perfected the skills required to build cutting-edge solutions in Shopify in the shortest time possible.
Final words?
"HubBase has a full-stack knowledge base. They can do front-end CSS work, but they can also do the back-end. They have experience across multiple platforms — not just Shopify but also HubSpot. And they are just timely. They get back to me really quickly with any urgent or nonurgent needs."