Our Approach to Web Design
Drive More Traffic with SEO
Build fast-loading websites and help position yourself better in organic search. Get more prospects to find your website.
Design for Content Strategy
Ensure there's space for quality content on your website, without overwhelming your visitors. Strike the right balance between content and UX.
Monitor Key Traffic Metrics
Use HubSpot's analytics tool to view website traffic data, like best-performing topic clusters and traffic sources.
Update Website with Ease
Websites built with HubSpot modules are easy to maintain and scale as your company grows.
Beautiful Web Design; Fast Execution
We build mockups in Figma
We use Slack for client collaboration
We use monday.com
for project management
Our client's reviews
SentryOne
We needed help with adding advanced features in our HubSpot web framework. HubBase has been an outstanding extension of our team. They are reliable, flexible, and effective. I am always nervous outsourcing development work to an external partner but after working with HubBase team, I only wish that I would have found them sooner.
Mantra Health
We needed help with extending the default HubSpot CRM functions. We used HubBase to set up both our email marketing and transactional email systems in HubSpot. HubBase team went above and beyond to make sure the implementation worked well, even after the end of the project. I highly recommend this team to any startup!
ALICE
Reliable development partner HubBase has been our partner for all things HubSpot web development for 2 years. They deliver projects on time and with reliably good quality. It's a pleasure to work with them.
Amobee
HubBase delivers results. Having worked with a couple HubSpot developers, HubBase are by far the best company I've had the privilege to collaborate with. Our project was delivered on schedule, met budget, and most important: the email creation system that they provided to my team WORKS. I will be sure to leverage HubBase on any future HubSpot projects in the future.
Vendr
Highly recommend this team! We needed to redo our website and host it on HubSpot CMS. HubBase proved to be an excellent service provider. They have an innovative web development framework that ensures quality in the work they deliver. We know we can rely on HubBase's various competencies when we require quality web development work, which would facilitate our business success.
Illumine8
Ecommerce, API Integration and Lead Response Tools We have built a stong working relationship with HubBase. We have worked with them on the development of e-commerce sites utilizing Shopify and HubSpot. They also build custom APIs to build bridges between Shopify, HubSpot, and the client ERP systems. Umair, Val,
DONNAN Creative Strategy
Val and team are HubSport experts Val and team are Hubspot Experts. Excellent form and web banner design sensibilities. Superlative technical and operational knowledge of HubSpot. Will definitely hire again.
LookingPoint
Great team to work with! We engaged with HubBase as we needed to redesign our website to be cleaner and more up-to-date. They did exactly that — we love the way our website looks and functions in HubSpot. They also provided ongoing support to website edits, as needed.
Owl Labs
Responsive and knowledgeable. HubBase was able to jump right into helping us with our existing HubSpot website, and has been a helpful partner in creating new templates and supporting with testing. Glad to have them on board!
HubSearch
HubBase is the BEST! Very much enjoyed my experience with HubBase. Our site came out exactly the way we had hoped and we are excited to continue to work with them on building out the property.
Perl Street
Superb customer service & top-notch tech. Val and her team delivered the project successfully. They built our software platform very scalable as it utilized serverless Amazon AWS. The backend and frontend pf the platform is developed using JavaScript. It has integrations with HubSpot, Quickbooks and HelloSign... Read More
Consumer Good
Incredible Website design and development! Wow, we are so incredibly grateful to have found HubBase to do our website design and development!! We admittedly were very nervous to abandon our old website and do a total redesign and rebuild of our entire website design and UI/UX. After speaking with the HubBase team we were confident they could handle this monumental task... Read More
HubSpot Web Design for SEO
We design with SEO in mind. Before we start the design process, we evaluate how you can best target your audience. From there, we recommend what modules should be built, ensuring there's space for quality content on the website.
Your prospects and future customers are going to find you with Google, so we do everything in our power to optimize your website for content. That's why we ensure that:
Your web pages have enough modules to house web content.
Your website content informs without overwhelming site visitors.
Your website sells via human-centered, growth-driven design.
What does a modular design approach mean to you?

Responsive, fast-loading websites

Reduced web design and development time

Increased consistency across your website, helping your drive your message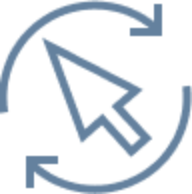 Empowerment. Make quick updates to your website, even if you're not a coder
Your company's story should live on a sleek, well-designed website. Contact us, If you're ready to take this step hello@hubbase.io
FAQs
1
HubSpot is the first and only CMS designed first for marketers and not developers. This manifests itself in the web analytics tools that come with HubSpot CMS. The built-in tools allow to monitor the website's performance and provide SEO optimization recommendations. Check out these benefits of hosting your website in HubSpot.
2
We design branding from scratch or work with your existing website brand guidelines to implement tune-ups for outdated designs. We can migrate your website to a great HubSpot theme. Additionally, we offer graphic, logo, and icon design.
3
We'll guide your team throughout the creative process. All we need to start is a list of a few websites that you like. These can be the websites of your competitors or just websites that inspire you. Share your color preferences as well. We'll build wireframes and mockups in Figma, and continue to fine-tune web designs until your vision is materialized.
4
The importance for your marketing team to be able to update a website on the fly should never be underestimated. This is another big reason we design websites in HubSpot.
5
It depends on your company's needs, but like with everything, there are pros and cons. The benefits of using a well-built theme can include reusable elements, which reduce the need to build new website components. It can also offer the ability to copy your theme from one HubSpot account to another. When deciding whether you're for or against using a theme, you should also keep in mind the complexity of your design requirements. For example, if you have to follow strict brand design guidelines, you may require a more custom approach that a pre-built HubSpot theme can offer.
Learn everything you need to know about HubSpot themes here.
6
If you're a HubSpot partner agency (or not!) and looking for a partner to offer web design services to your clients, let's talk! We set up a joint Slack channel to stay in constant communication. We also use monday.com for project management, so you can monitor the status of all your clients' deliverables every step of the way.