SEO Optimized, Fast Loading Websites
When it comes to HubSpot web development, we know the lay of the land. Plus we can layer expert full-stack development into HubSpot, which means we can build virtually anything in HubSpot, making us unstoppable! We specialize in building:

Responsive, fast-loading websites


Custom HubSpot API Integrations

Beautiful, SEO-optimized websites
How do we build websites in HubSpot?
We use a modular approach when building websites in HubSpot CMS. Modules are a form of powerful component-based software engineering. Using modules allows us to build and reuse various software components, which provides greater flexibility, scalability, and more robust functionality for your website. All that to say: if you want a fresh, easily customizable, beautifully designed website, modules are the way to go – and we can take you there.
What would a modular approach mean for you?
Makes it easy to manage your website in-house



Saves you time and money because we can quickly implement on-demand website requests
We use HubSpot Staging Sites
Whether you call it a development site, or a sandbox – we leverage this awesome HubSpot staging feature. Using a staging environment reduces the element of risk that comes with editing websites live. Our developers follow design mockups and transform Figma (or Photoshop) mockups into the HubSpot CMS staging environment first. Then from the staging site, you can easily review website content and see if the page is ready to be published live, or if any additional page updates are required.
HubSpot staging sites also make it easier to:
Ensure all web pages functionality are working as intended before publishing



Address any bugs and other technical issues so they don't affect the user
Our clients love us (for valid reasons)
SentryOne
We needed help with adding advanced features in our HubSpot web framework. HubBase has been an outstanding extension of our team. They are reliable, flexible, and effective. I am always nervous outsourcing development work to an external partner but after working with HubBase team, I only wish that I would have found them sooner.
Marketing Manager | Digital Marketing
Mantra Health
We needed help with extending the default HubSpot CRM functions. We used HubBase to set up both our email marketing and transactional email systems in HubSpot. HubBase team went above and beyond to make sure the implementation worked well, even after the end of the project. I highly recommend this team to any startup!
ALICE
Reliable development partner
HubBase has been our partner for all things HubSpot web development for 2 years. They deliver projects on time and with reliably good quality. It's a pleasure to work with them.
Amobee
HubBase delivers results.
Having worked with a couple HubSpot developers, HubBase are by far the best company I've had the privilege to collaborate with. Our project was delivered on schedule, met budget, and most important: the email creation system that they provided to my team WORKS. I will be sure to leverage HubBase on any future HubSpot projects in the future.
Vendr
Highly recommend this team!
We needed to redo our website and host it on HubSpot CMS. HubBase proved to be an excellent service provider. They have an innovative web development framework that ensures quality in the work they deliver. We know we can rely on HubBase's various competencies when we require quality web development work, which would facilitate our business success.
Illumine8
Ecommerce, API Integration and Lead Response Tools
We have built a stong working relationship with HubBase. We have worked with them on the development of e-commerce sites utilizing Shopify and HubSpot. They also build custom APIs to build bridges between Shopify, HubSpot, and the client ERP systems. Umair, Val,
DONNAN Creative Strategy
Val and team are HubSport experts
Val and team are Hubspot Experts. Excellent form and web banner design sensibilities. Superlative technical and operational knowledge of HubSpot. Will definitely hire again.
Principal, Program and Content Strategist
LookingPoint
Great team to work with!
We engaged with HubBase as we needed to redesign our website to be cleaner and more up-to-date. They did exactly that — we love the way our website looks and functions in HubSpot. They also provided ongoing support to website edits, as needed.
Owl Labs
Responsive and knowledgeable.
HubBase was able to jump right into helping us with our existing HubSpot website, and has been a helpful partner in creating new templates and supporting with testing. Glad to have them on board!
Director of Design, Brand Marketing
HubSearch
HubBase is the BEST!
Very much enjoyed my experience with HubBase. Our site came out exactly the way we had hoped and we are excited to continue to work with them on building out the property.
Perl Street
Superb customer service & top-notch tech.
Val and her team delivered the project successfully. They built our software platform very scalable as it utilized serverless Amazon AWS. The backend and frontend pf the platform is developed using JavaScript. It has integrations with HubSpot, Quickbooks and HelloSign... Read More
Consumer Good
Incredible Website design and development!
Wow, we are so incredibly grateful to have found HubBase to do our website design and development!! We admittedly were very nervous to abandon our old website and do a total redesign and rebuild of our entire website design and UI/UX. After speaking with the HubBase team we were confident they could handle this monumental task... Read More







SEO Optimized Web Development
Working with us means you have a team of SEO nerds on your side.
We optimize web pages as we build them in the HubSpot CMS. Some of the things we focus on include:



Human-centered, growth-driven design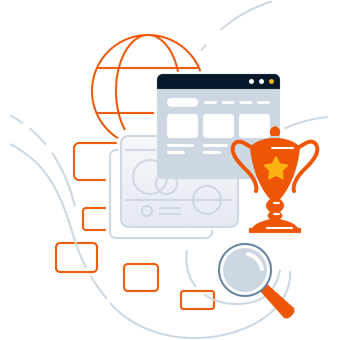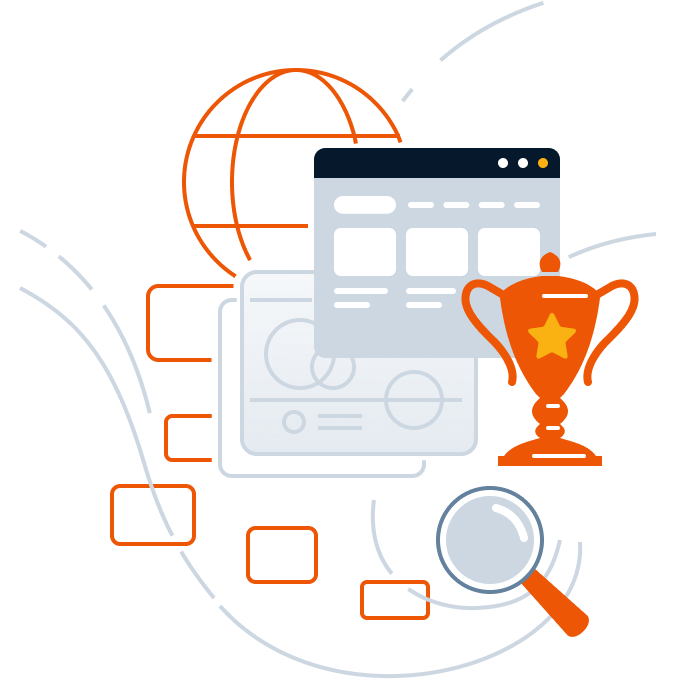 Simply put, we ensure your website has all the technical elements it needs, increasing your chances to rank high on search engines.
Learn More
Web and full stack development aside, we are also great collaborators. We understand your website is your biggest marketing tool. That's why we keep in constant communication with you. We Slack. We give you updates every step of the way so that you can provide feedback.
We deliver websites that perform well, but also ones that are functional and tailored to your business' needs. Here's more on why you should work with our HubSpot development team.
Ready for the high-performing, easy-to-maintain website that scales as you grow? Then, let's chat!
We are a HubSpot partner agency that focuses on web design and development in HubSpot CMS. Our team consists of highly technical HubSpot certified developers with many years of experience coding in HubL (pronounced "hubble" – HubSpot's markup language).
Our agency specializes in developing beautiful, responsive, fast-loading websites in HubSpot CMS. We also build blogs, custom apps and modules, and HubSpot API integrations. We optimize for website loading speed and SEO, and always keep flexibility and scalability in mind. We offer full-stack development on top of HubSpot CMS, which means we have deep technical knowledge of building and designing both front-end and back-end web applications, websites, and databases.
Although we can build websites in any CMS (WordPress, Drupal, etc.), many years ago we made a conscious decision to focus on developing websites in HubSpot. Why? Because HubSpot is the first CMS built for marketers. HubSpot CMS makes it easier for developers like us to build with flexible themes and content modules, which in turn makes it easier for marketers to create and edit pages themselves quickly and securely. HubSpot CMS also natively integrates with HubSpot Marketing Hub, providing marketers more control over customer experience and the opportunity to focus on growth.

We use the following technologies with HubSpot CMS:

PHP, Python, CSS3, HTML5, JavaScript, relational databases, serverless platforms including AWS Lambda and Google cloud functions. Additionally, we have extensive experience developing NodeJS APIs and backend services, API Gateway, DynamoDB to create APIs, ReactJS, React Hooks, Redux, and CSS-in-JS to develop React applications.

This essentially allows us to build anything in HubSpot; no matter how custom, complex, or technical your project is – we'll build the most elegant and scalable solution.

We listen closely and understand each client's needs, goals, and preferences. We can build branding from scratchor follow your existing brand guidelines, or we can take your existing web design and implement tune-ups to modernize and improve usability. It's great if you can share a few website examples that you like, too. We create Figma mockups with proposed designs and share them with you to get your feedback. Once you give the green light, we move to the web development stage and use the HubSpot staging environment to implement the mockup pixel-perfectly.
We love partnering with other HubSpot agencies. Here's how we work: We set up a joint Slack channel to stay in constant communication. We also use monday.com for project management. This allows our partners from other agencies to monitor the status of all their clients' deliverables. They can also easily add their feedback and comments as we go. If you do not have in-house resources to support your clients with HubSpot web design and development services, let's talk!